---
---
Immersive Travel
Immersive travel is all the buzz these days, and there are few places that allow a true immersive experience like Rionchogu, Kenya—a rural village in the equatorial highlands of Africa.
There you will revel in intimate travel experiences, free of commercialization and full of rich authentic interaction, allowing you to immerse yourself in local customs and shatter preconceived cultural ideas. You will experience expansive travel that enlightens while helping to boost a micro-economy. Immersive travel doesn't get any better than that.
Those who crave a truly hands-on and unique experience will find themselves taking memories home that will change their perspectives forever. Not only that, you will make lifelong friends with a warm and gracious people, who will never forget you!
Challenge yourself – Travel to Kenya!
Join us on a journey of a lifetime. Find yourself while peering into the eyes of others. Learn about a welcoming and enthusiastic people, who will fill your heart to the brim. Surround yourself with unspoiled nature in the beauty that is rural Kenya.
Looking for a travel idea for your club, society or family? Groups (up to eight people per visit) are welcome!
---
---
Traveler recommendations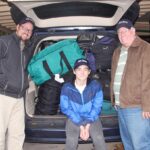 "I feel that this trip showed me a new perspective that I don't think I could've gotten anywhere else. It changed me, to walk through life looking and appreciating things differently. To be more thankful for what I have and to work harder and take advantage of my opportunities."
—Evan Potter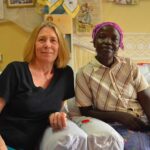 "My 2017 trip to Kenya transformed the way I think, feel, and look at Kenya. Experiencing the beauty of the country and the people deepened my commitment to be an agent of change."
—Lynn Gaede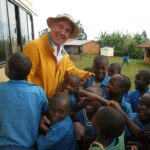 "I felt like royalty and was treated so, by all of the kids and adults. I'd go back in a heartbeat! If anyone reading this is contemplating a trip, Just "Do it!" It will be one of the best decisions you'll ever make!"
—Terry Debay
Some of the take-aways:
Gain a greater appreciation of our world
Enjoy eye-opening & inspiring travel
Participate in impactful & positive interactions
Culturally authentic experiences
Challenge yourself in an exciting new way
Package includes:
Transportation from Nairobi to the village of Rionchogu
Accommodations while in the village
Meals while in the village
Plenty of activities and experiences
Can include:
A safari excursion to the Masaii Mara National Reserve, a savannah wilderness in southwest Kenya.
Complete assistance with transportation, accommodations and logistics are provided. Your hosts are anticipating your arrival, aware of special dietary needs and desires, making every effort to make your stay comfortable and pleasurable. What are you waiting for?
---
---
Visit our travel page to learn more and to download the travel application and suggested packing list.